Hangzhou International Conference on Frontiers of Data Sciences
Time:2018.01.27
Views:1011
Theme
Hangzhou International Conference on Frontiers of Data Sciences
Time

2018.05.18 Registration on May 17, 2018; Meeting on May 18---20, 2018

Venue

Hangzhou JinXi Hotel

Sponsor

the Center for Data Science of Zhejiang University
Hangzhou International Conference on Frontiers of Data Science will be held in Hangzhou (中国杭州) from May 18 to May 20, 2018. This will be the first international conference sponsored by the Center for Data Science of Zhejiang University since its establishment in May 2017. Internationally renowned experts in data science will deliver keynote speeches and invited talks during the conference, highlighting major theoretical breakthroughs, displaying the latest advances in technology innovation and applications, and exploring opportunities and challenges for development in data science.
Date: Meeting on May 18---20, 2018;
Registration on May 17, 2018, (8a.m. -- 9p.m.)
*Dinner will be provided before 9 p.m. to those payed registration fee.
Venue: Meeting at Hangzhou JinXi Hotel (杭州金溪山庄)
Registration at JinXi Hotel (金溪山庄) & Yuquan Hotel (玉泉饭店)
Organizer: The Center for Data Science of Zhejiang University
Co-sponsor: Artificial Intelligence and Big Data Sci-Tech Alliance of Zhejiang University
1. Committee
Programming Committee
Tony Cai University of Pennsylvania (USA)
Qi-Man Shao The Chinese University of Hong Kong (Hong Kong, China)
Zongben Xu Xi'an Jiaotong University (China)
Ming Yuan Columbia Univeristy (USA)
Heping Zhang Yale University (USA,Chair)

Local Organizing Committee
Xi Chen Zhejiang University
Zhonggen Su Zhejiang University (Chair)
Jianwei Yin Zhejiang University
Lixin Zhang Zhejiang University
Rongmao Zhang Zhejiang University

2. Keynote Speakers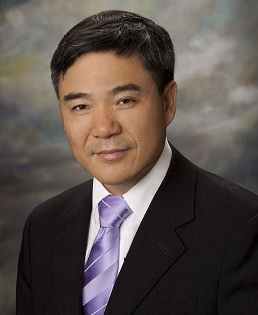 Jianqing FAN

is a statistician and financial econometrician. He is Frederick L. Moore '18 Professor of Finance, Professor of Statistics, and former Chairman of Department of Operations Research and Financial Engineering at the Princeton University. He is the winner of the 2000 COPSS Presidents' Award, Morningside Gold Medal for Applied Mathematics (2007), and Guggenheim Fellow (2009), Pao-Lu Hsu Prize (2013) and Guy Medal in Silver (2014). He was elected to Academia Sinica in 2012.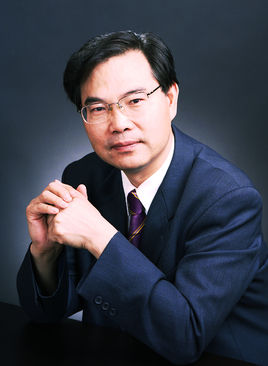 Zongben XU
is a member of the Chinese Academy of Sciences, a mathematician and expert of Signal and Information Processing. He serves as the chief scientist of "The Basic Theory and Key Technology of Intellisense for Unstructured Environment", the National Basic Research Program of China (973 Project) and Beijing Center for Mathematics and Information Interdisciplinary Sciences.
3. Choice of the hotel (at its own expense)
(1) Hangzhou JinXi Hotel (杭州金溪山庄)
Fee: ¥750 each room each night (Breakfast included)
Address: No. 39 Yanggongdi, Xihu District
(2) Hangzhou Yuquan Hotel (杭州玉泉饭店)
Fee: ¥490 each room each night (Breakfast included)
Address: No. 138 Yugu Road, Xihu District
*(a) As it is the peak tourist season in Hangzhou during the conference, the number of rooms is limited.
(b) Rooms cannot be reserved to those who sigh up after April 30th.
(3) Other hotels around (please reserve by yourself)
(a) Hangzhou Lily Hotel (杭州百合花饭店)
Address: No. 156 Shuguang Road, Xihu District
Tel:0571-87991188
Website:http://www.leyouhotel.cn/index.php?p=products_show&id=31201015
(b) Hangzhou Union Lingfeng Hotel (杭州圆正灵峰山庄)
Address: No. 140 Yugu Road, Xihu District
Tel:0571-87979298
Website:http://www.iyhotel.com/hotelinfo/16274
(c) Seasons Hotel Hangzhou Huanglong Branch (全季酒店杭州黄龙店)
Address: No. 41 Zheda Road, Xihu District
Tel:0571-87977999
*(1) We will arrange shuttle service during the conference period. Time and venue would be informed later.
(2) Route maps from airport and railway station to hotels can be downloaded at http://cds.zju.edu.cn/download.aspx?k1=8
4. Registration Methods
http://www.zjuyh.com/sjkx2018/df/?language=en-us
Please use the link above to register.
6.Program
May 18

9:00~9:40

Opening Ceremony

Jinxi Hall

Chair: Heping Zhang

9:40~10:30

Keynote Speech
Jianqing Fan

Title:Farming in Data Rich Environment

Jinxi Hall

Chair: Heping Zhang

10:30~10:50

Tea Break

10:50~11:40

Keynote Speech
Tianxi Cai

Title: Risk Prediction with Imprecise EMR Data

Jinxi Hall

Chair: Tony Cai

Lunch







13:30~15:10










Analysis of Biomedical Data

Statistical inference for high dimensional and/or dependent data

Statistical Inference for functional and time series model

Methods for Genomic Data Integration for Studying Complex Diseases

Jinxi Hall

Chair: Ji Zhu




Speakers:

Zhenhui Li




Minge Xie

Hongzhe Lee

Sijian Wang

No.1 Hall

Chair: Lixin Zhang




Speakers:

Xueqin Wang

Junhui Wang

Liping Zhu

Xuejun Jiang

No.2 Hall

Chair: Rongmao Zhang




Speakers:

Yundong Tu

Shaojun Guo

Dong Li

Weidong Liu

No.3 Hall

Chair: Yin Xia




Speakers:

Charles Kooperberg

Li Hsu

Maggie Wang

15:10~15:30

Tea Break




15:30~16:45










Advances in high dimensional statistics

New insights for time-dependant data analysis

Statistical and machine learning

Recent Advances in large-scale inference

Jinxi Hall

Chair: Zhonggen Su




Speakers:

Ji Zhu

Qiman Shao

Yazhen Wang

No.1 Hall

Chair: Junhui Wang




Speakers:

Bo Fu

Muyi Li

No.2 Hall

Chair: Xuan Wang




Speakers:

Fei Wu

Juan Shen

Haoji Hu

No.3 Hall

Chair: Jiayang Sun




Speakers:

Luella Fu

Yingying Li

Zijian Guo
May 19




8:30~10:10










Modern statistical theory and method

Bigdata oriented software and arichitecture

Statistical Methods for Complex and High Dimensional Data

Advances in Omics Data Analysis

No.1 Hall

Chair: Weidong Liu




Speakers:

Zou Yu

Cheng Wang

Catherine Liu

Shan Luo

No.2 Hall

Chair:Jianwei Yin




Speakers:

Tao Xie

Zhonghua Deng

Xi Li

No.3 Hall

Chair: Ying Chen




Speakers:

Jia Guo

Xiaofei Xu

Zhengxiao Wu

Jin-Ting Zhang

Guibin Hall

Chair: Li Hsu




Speakers:

Jiayang Sun

Lin Chen

Jing Li

Zhangsheng Yu

10:10~10:30

Tea Break




10:30~11:45










Large scale hypothesis testing

Bigdata application and engineering

Advances in statistical learning

Theory and methods for high-dimensional data analysis

No.1 Hall

Chair: Wei Huang




Speakers:

Qifan Song

Tong Li

Kai Zhang

No.2 Hall

Chair: Gang Chen




Speakers:

OOI Beng Chin

Yang Liu

Daning Hu

No.3 Hall

Chair: Peng Zhang




Speakers:

Zoltan Szabo

Samory Kpotufe

Yiming Ying

Guibin Hall

Chair: Yazhen Wang




Speakers:

Harrison Zhou

Xinghua Zheng

Yin Xia

Lunch




13:30~15:10







Recent methodology development in handling high-dimensional large scale data in biomedical science

Internet credit rating and modeling

Statistics Plus

Robust inference and longitudinal data analysis

No.1 Hall

No.2 Hall

No.3 Hall

Guibin Hall

Chair: Charles Kooperberg




Speakers:

Gang Li

Tiejun Tong

Xiang Chen

Jun Chen

Chair: Kewei Liang




Speakers:

George Tseng

Peiyuan Du

Danyang Huang

Bofei Xiao

Chair: Liping Zhu




Speakers:

Canhong Wen

Xiaohua Douglas Zhang

Yuling Jiao

Chair: Niansheng Tang




Speakers:

Guoyou Qin

Yuanyuan Lin

An-ming Tang

Yemao Xia

May 20

8:30~9:45

Statistical computation and its applications

Model selection and inference on covariance matrix






Jinxi Hall


Chair: Kejun He

Speakers:

Tao Huang

Qian Lin

Shiyuan He

Zhou Zhao




No.1 Hall

Chair: Yi Zhang

Speakers:

Shurong Zheng

Binyan Jiang

Peng Zhang






9:45~10:10

Tea Break

10:10~11:25

Covariates test and variable selection

Investigation for Some Challenge Problems






Jinxi Hall

Chair: Xueqin Wang

Speakers:

Jun Fan

Hai Zhang

Yanlin Tang







No.1 Hall

Chair: Qihua Wang

Speakers:

Xingfa Zhang

Xinbing Kong

Jinyuan Chang





7. Contact
Ms. Weina Su Email: suweina@zju.edu.cn
Warmly welcome researchers and graduate students across the world to join!
The Center for Data Science, Zhejiang University
March 10th, 2018